FIETZ GROUP
Fietz GmbH

Fietz Automotive GmbH

Fietz Thermoplast GmbH

Fietz Polychromos GmbH
The Fietz Group
Small parts with a big effect: plastics technology in perfection!
The Fietz Group produces complex functional parts from a wide variety of materials. With the help of mechanical processing and the injection moulding process, almost all product types can be realized.
Particularly noteworthy are products made of FiPur® - high-performance polyurethane developed in-house for applications in sealing and drive technology. The Fietz Group also produces color concentrates for fluoroplastics and offers recycling of high-temperature plastics.
Qualification ensures quality: Our employees are our capital.
As a traditional family business, Fietz puts great emphasis on long-term cooperation with the employees. The basis for good cooperation at Fietz has been certified in the Code of Conduct of the General Association of the Plastics Processing Industry. Jointly defined values and management guidelines such as fairness towards all business partners, straightforwardness and reliability are laid down in writing in the guidelines and are put into practice on a daily basis.
The customer is our focus

A high level of teamwork results in outstanding product solutions, both in cooperation with customers and within the company. Systematic training and further education as well as special talent promotion ensure a consistently high level of knowledge.
For the love of nature
Environmental protection has long been firmly anchored in the Fietz Group's mission statement and is very important to the management. We continuously examine all areas of the company to see how we can use the earth's resources sensibly and sparingly and what we can do to become even more environmentally friendly. The Fietz Group strives to be a pioneer in the field of using renewable energies and ecological processes that add to the company's goal to become CO2-neutral by 2030.
Fietz GmbH – Active supplier of industrial technology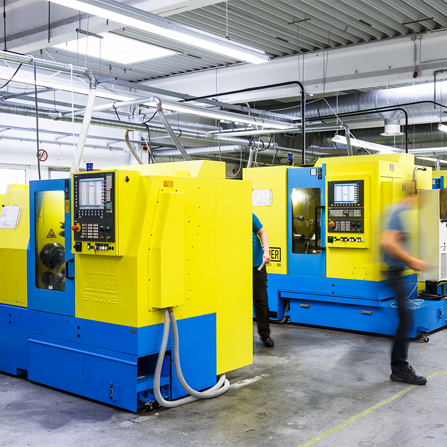 Specialized in products made of PTFE (seals, formed parts) and other engineering plastics (POM, PEEK etc.), manufactured by machining processes.
Industries: Mechanical engineering, chemical industry, food processing, electrical/electronics etc.
Fietz Automotive GmbH – Partner of the automotive industry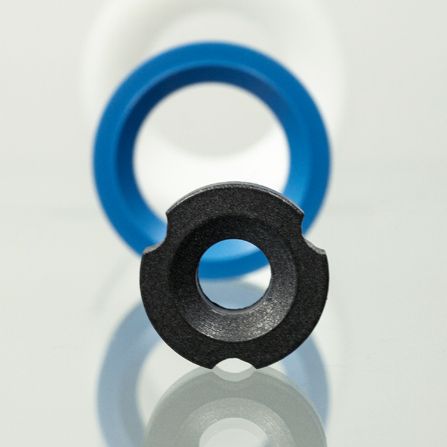 Specialized in products made of PTFE (seals, formed parts) and other engineering plastics (POM, PEEK, etc.), manufactured by machining processes.
Products from Fietz Automotive GmbH take on a variety of sealing, guiding and sliding functions in the automotive industry.
Range of applications
Optimum design of technical sealing systems in close cooperation with customers
Fietz components are successfully used in all design areas of vehicle construction. Optimal material development - also in cooperation with universities -, short development times and and a proven quality management ensure the safety the industry requires.
Fietz Thermoplast GmbH – Injection moulded parts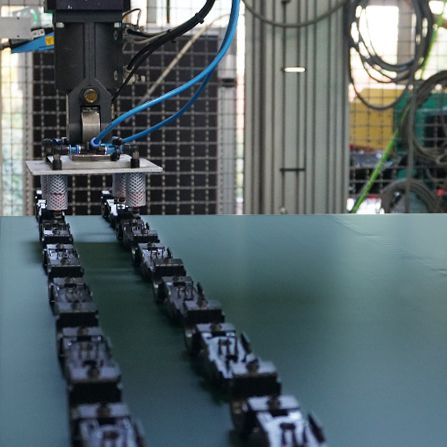 Specialized in injection moulding of engineering plastics (PA, POM, PEEK, etc.)
Industries: Automotive, mechanical engineering, chemical industry, food processing electrical/electronics, construction etc.
Production – High competitiveness and quality
Modern machinery • Robotics and automated handling • Automatic testing systems •
Machine networking • SAP-controlled materials management
Inhouse tool making
CAD/Cam system: Cimatron • Data exchange: STEP or IGES • Plastic-compatible part design
Mold flow analysis software: Simcon • Technical centre for mold analyses and pilot series •
Project management from inquiry to initial sample report
Specialist and Partner for Sealing Technology FiPur® – Customized Polyurethane
The performance characteristics of polyurethanes are now regarded as an important prerequisite when it comes to enabling innovative components, systems etc. with longer service lives and reliable functionality. By setting up a development department and subsequently tailoring a high-performance FiPur polyurethane portfolio, Fietz has consistently embraced this trend.    www.fipur.de/en/
Fietz Polychromos GmbH – color concentrates, masterbatches, liquid pigments, compounds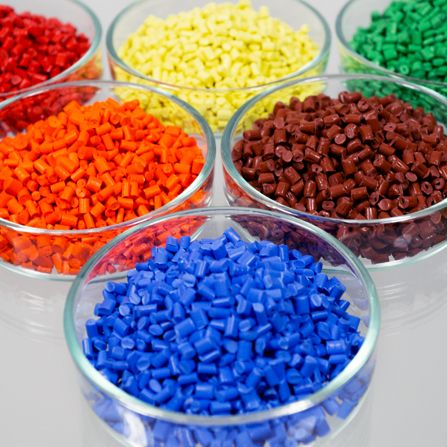 Specialized in the production of fluoropolymer masterbatches and compounds, recycling of fluoropolymers, liquid pigments for paste PTFE
Industries: Automotive, mechanical engineering, chemical industry, wire and cable industry etc.
The product range includes colour concentrates for the entire fluoroplastic product family. Polychromos consistently focuses on quality. Only raw materials from the leading manufacturers for our colour concentrates based on: PFA, MFA, FEP, ETFE, PVDF and THV are used.
Polychromos also produces liquid pigments especially for colouring PTFE products, which withstand the high processing temperatures of PTFE. This results in colours that are easy to mix in and a high colour brilliance of the end products. In addition to colour concentrates, Polychromos also develops and manufactures special compounds based on fluoropolymers. Depending on the application, a wide variety of fillers such as carbon, glass and many others are used.     www.polychromos.net